(This post was last modified: 08-26-2015, 10:09 PM by mjclark.)
From Zacchetti Milan comes this awesome bakelite DE: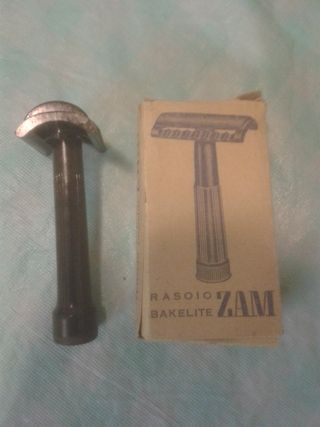 The jolly ZAM man says "Mi rado ridendo" which means "I rarely smile". Is this an Italian idiom? What does it mean?
Is he saying "I rarely smile but this awesome bakelite razor has made me grin with its excellence"?
Has anyone seen or used a ZAM razor before?
Something tells me it's going to be FIERCE!
Sent from my GT-I8190N using Tapatalk