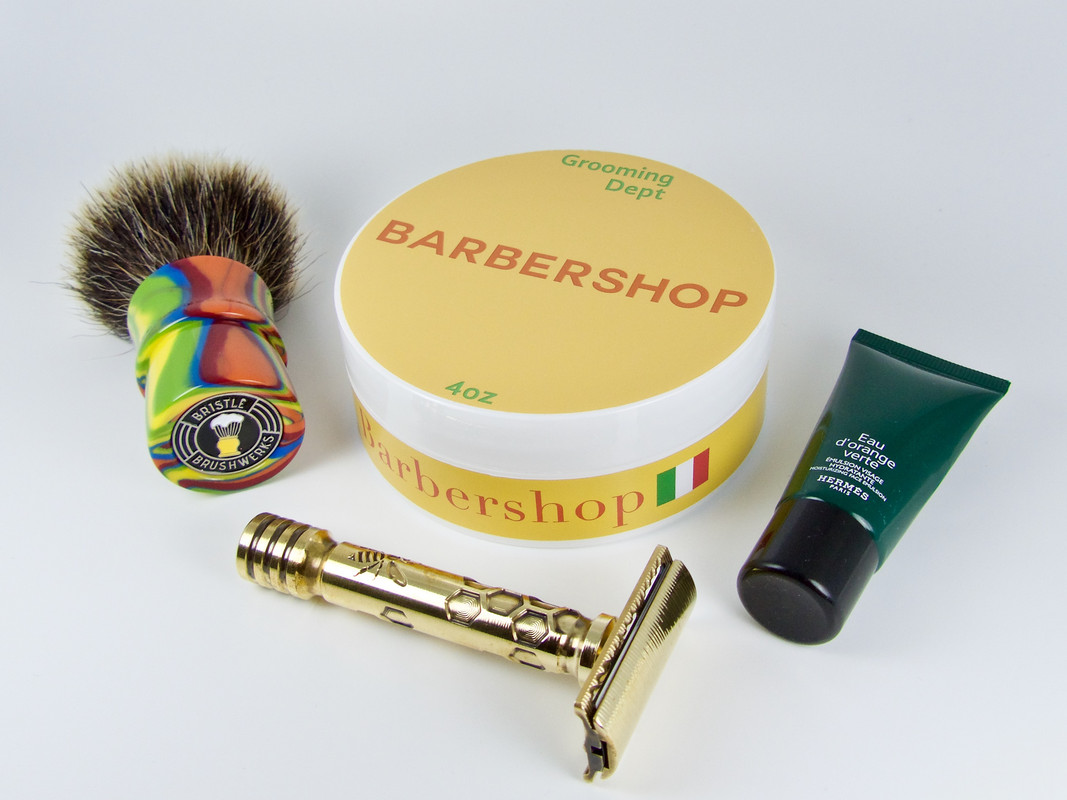 In college, my best friend and roommate was a vegetarian. As a member of a strict Hindi family, he did not eat any meat. I, on the other hand, was from a family of carnivorous, Italian-American, ball breakers from Rhode Island. When my friend came back to RI with me, my mother often threatened to put meat in his food without him knowing, just for a laugh. "Ma, no!" I'd say. "Oh come on…he won't even know it's in the sauce!" my mother would reply. Maybe he wouldn't have known, but I never let her put meat in the sauce.
This morning was my first experience with Grooming Dept's Janus vegan soap base. I have a fellow wet shaving friend who is a devout tallow soap user. After trying Barbershop, the first thing I thought was, "I should give Kevin a sample. He'll never know it's not tallow." Really, I don't think he would notice one bit.
So, unless Mo is actually "putting meat in the sauce," the Grooming Dept Janus vegan base is likely the best vegan base out there. It's probably one of the best soap bases out there period. I have read some reviews and thought they were a bit hyperbolic. They were not. The Janus vegan base is
that
good.