This morning I`ve used my Gillette Rocket. I got it along with 2 other razors for £15  from ebay, and was curious how it will goes.
When the razors arrived, I cleaned them carefully. I realized, that Rocket has little problem - losing the handle from base plate. It`s easy to re-crimp with screwdriver so, after that everything looks OK.
I was in hurry today, and used canned goo. Some people hate it, but it works fine for me. Compared to 50s Super Speed, I think this Rocket shaves almost the same - mild. I am little disappointed, because my beard is tough and prefer more agressive razors. Even my Slim Adjustable on set 4 works better. As blade I used new Dorco Titan.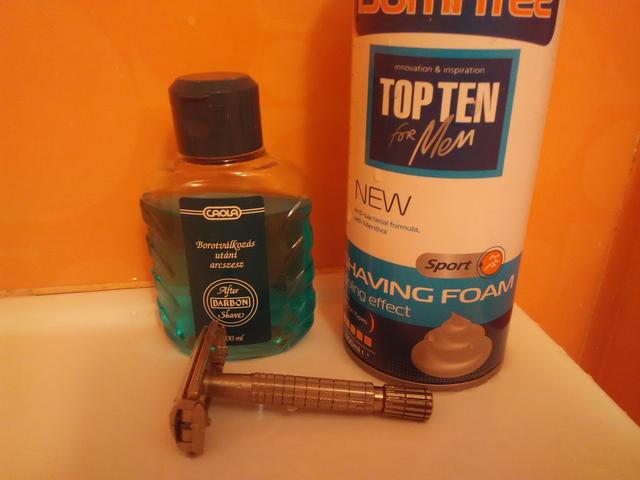 What is your opinion? Similar like mine, or maybe some blades can improve the shave?
Lolita Haze: Do you always have to shave twice a day?
Humbert Humbert: Yes, of course, because all the best people shave twice a day
(from the film Lolita (1962))