(This post was last modified: 09-26-2019, 10:21 PM by Stephanos1920.)
I've ordered a cast resin brush handle to be made by a local greek artisan called " Tzimidin ".
The whole concept was / is rather difficult to be realized.
Let me take things from the beginning ...
I was looking for some scales material and saw this
one .
Burlap Coffeebag  Micarta !
Wow !
Next thing I imagined a shaving brush handle like that !
But to be made is not an easy thing ...
Air bubbles ,cloth material ,etc ..
Lots of difficulties .
Nevertheless ,the man gave his best !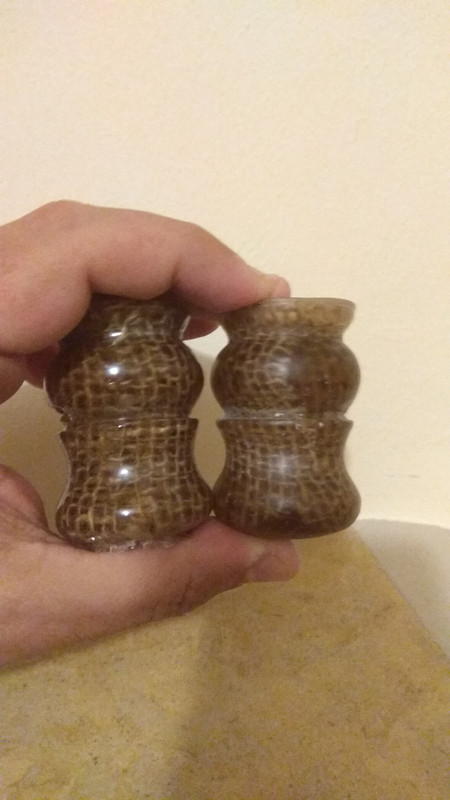 At the right is his first trial ,which he did not like .
At the left his second one !
( The left one is just taken out from the cast ,still needs some job to be done  )
Me thinks that is an amazing job !